Precedential Decisions Void More Unfiled Workers' Comp Side Agreements.
In RPNA's continuing efforts to serve its local and national employer clients, we are proud to have just won two precedential decisions from the California Department of Insurance (CDOI). Both well-reasoned decisions, which are more than 50 pages long, are signed by Insurance Commissioner Dave Jones.
These decisions involved two employers: Adir International, LLC and Davidson Hotels & Resorts. Both had entered into multiple loss sensitive workers' compensation policies with Travelers Insurance Company. In each instance, Travelers had decided not to file their side agreements with the Workers Compensation Insurance Rating Bureau (WCIRB) or the CDOI. RPNA argued that, since these side agreements materially altered or modified the underlying terms of the policies that were filed and approved by the CDOI, they were endorsements under the Insurance Code and should have been filed.
After several years of litigation, Commissioner Dave Jones found that the unfiled side agreements were "illegal and void" as a matter of law. Specifically, Insurance Commissioner Jones found that:
He had "exclusive jurisdiction" over these claims.
Travelers' side agreements constituted endorsements and therefore had to be filed and approved by the Insurance Commissioner.
The side agreements were "collateral agreements."
Travelers' subsequent filing of these side agreements did not exonerate its prior Insurance Code violations.
Travelers' use of unfiled side agreements against these employers resulted in a "misapplication of Travelers' filed rating plan."
The side agreements "violate public policy and no compelling reason exists to enforce them."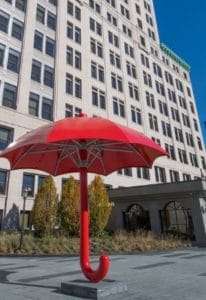 To the extent either Adir or Davidson remitted to Travelers funds in excess of the total amount that may be validly charged under the guaranteed cost policies, Commissioner Jones ordered Travelers to refund the excess money within 30 days from this proposed decision being adopted.
This case was handled by RPNA Co-Managing Partner Nicholas P. Roxborough and Ryan Salsig, senior associate, who worked tirelessly on their clients' behalf in providing these successful results. As always, we are pleased to have been successful after fighting such a long battle for our well-deserving clients.
Click to read or download a copy of the Adir or Davidson statement of decision. You can also read more about these two decisions in yesterday's WorkCompCentral article (subscription required).