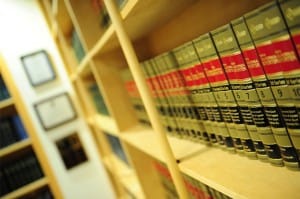 Just the facts—Founded in 1996, RPNA is a boutique law firm dedicated to providing businesses with a broad range of legal services. RPNA advises clients through out California with offices in Woodland Hills, Los Angeles, and Sacramento.
Our attorneys are the authorities in business law—RPNA attorneys have forged a solid reputation as preeminent trial lawyers by successfully representing companies involved in complex lawsuits and prosecuting complex class actions on behalf of employers in such diverse areas as bad faith, insurance coverage and unfair trade practices throughout the trial and appellate phases
Our firm sets— "the precedent" —RPNA maintains an impressive record of trial and appellate wins. Our trial and appellate success rivals any major law firm in the state, making RPNA the "go to" firm for results driven representation. Our attorneys have been on the opposite side of some of the largest, most prestigious law firms in the world… and won. Simply, RPNA is the force to be reckoned with when success matters.
In the business transactions area—RPNA attorneys negotiate and close business transactions. Whether the firm is involved in the formation of new entities, the preparation of partnerships or drafting employment, licensing and distribution agreements, our attorneys help get businesses where they want to go.
Addressing the challenges clients face—The depth of our experience, combined with our responsiveness and business acumen, enable our attorneys to serve clients from the start-up phase, to the negotiating table and boardroom, before legislative and regulatory bodies, in the courtroom and beyond.