On Saturday, November 12, 2016, attorney Drew E. Pomerance will be speaking at the prestigious California Attorneys Association of California's annual conference. Mr. Pomerance is the managing partner of the well-respected Los Angeles law firm Roxborogh Pomerance Nye & Adreani. He recently argued one of the firm's seminal cases before the California Supreme Court.
Mr. Pomerance will be sitting on a panel with four other experts on the topic of insurance law. Their discussion will focus on "Preparing Disability Insurance Cases for Mediation and Trial."
The COAC's 55th Annual Conference will be taking place from November 10-13, 2016 in San Francisco, California and is expected to draw a crowd of a few hundred attorneys.
For more information on the conference, including how to register, please click here.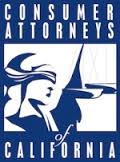 For more information on Mr. Pomerance, please click here.