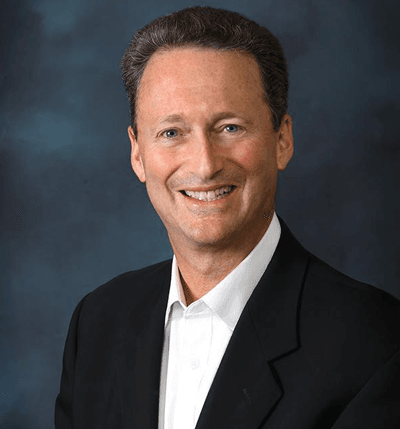 Drew E. Pomerance
Partner
820 Canoga Avenue, Suite 450 Woodland Hills, CA 91367
Ph: (818) 992-9999 | Fax: (818) 992-9991
As a Senior Founding Partner of the firm, Drew Pomerance is a nationally renowned trial and appellate attorney, with 37 years of expertise in all aspects of complex business litigation, insurance coverage and bad faith disputes, as well as labor and employment matters. He has tried numerous cases to verdict, argued at the state and federal courts of appeal, and has won both of the cases he argued to the California Supreme Court.
He represents businesses of every size and type, from counseling and advice, through the entire litigation process, trial, as well as at the appellate level. He is also one of the most experienced and sought after class action attorneys in the country, and has represented the Plaintiff class in the largest rest break class action case in California history, as well as representing numerous businesses in defending against class actions.
Mr. Pomerance is a Life Fellow of the American Board of Trial Advocates (ABOTA), the most prestigious invitation only trial lawyer organization in the United States, as well as a Fellow of the Litigation Counsel of America, The Trial Lawyer Honorary Society. He is a frequent speaker and lecturer at trial lawyer conventions and seminars throughout California  on insurance and employment topics, and has been recognized as a Southern California Super Lawyer every year for the last decade.
In addition to his litigation practice, Mr. Pomerance has just recently announced the launch of his mediation practice, and is excited to be able to offer his services to help litigants resolve their disputes in a fair and just manner. Click here for more details.
Mr. Pomerance is admitted to all California state and federal courts, and in his spare time, enjoys playing golf and, most of all, his continued travels with his wife and two wonderful daughters.
Won a court decision on behalf of a California tribe and its temporary staffing business, erasing over $9 million in assessments made by the California Employment Development Department (EDD).

Won a trial court judgment of $9.1 million following a three week trial in LA Superior Court against a TPA who negligently mishandled a workers compensation case that caused substantial damages to the employer and excess carrier

Landmark wage and hour class action resulting in a $90 million verdict against a major national security company.

Landmark insurance bad faith decision resulting in a $20 million jury verdict against California's largest workers' compensation insurance carrier.

Successful defense of a major misappropriation of trade secrets case against a Fortune 500 defense contractor.
Multi-million dollar malicious prosecution verdict against a former CIA proprietary company.

Obtained eight reported appellate court decisions, including a landmark decision from the California Supreme Court which upheld the rights of employers to sue their workers' compensation insurance carrier for bad faith conduct resulting in unjustifiable premium increases.

Won a binding $4 million arbitration award on behalf Children's Hospital Los Angeles against its insurer, a decision that is expected to impact how the industry handles multi-year policies for professional liability insurance. Pomerance's performance in this case was touted as "masterful" by the Senior Vice President and General Counsel of Children's Hospital, who described Mr. Pomerance as one of the "best trial attorneys" he has ever encountered. Read letter…

Obtained a $1.1 million dollar verdict against State Fund on behalf of an occupational medical clinic due to wrongful exclusion from the provider network. Then won a reported appellate decision upholding the jury verdict, and obtained a further award of $425,000 in attorney's fees.

Obtained a $500,000 settlement from a major international insurance company after the carrier refused to defend a non-profit charitable organization in a lawsuit.
Children's Hospital Los Angeles, Saban Research Institute
Richard Cordova, CEO of Children's Hospital Los Angeles, recently appointed Drew Pomerance to the Board of Trustees of the Saban Research Institute. A division of Children's Hospital, the mission of the Saban Research Institute is to conduct laboratory and clinical research that will facilitate the understanding, prevention and treatment of childhood diseases. Pomerance serves on a board comprised of community members and hospital personnel who are dedicated to ensuring continued funding and the implementation of long range strategic planning for research at Children's Hospital.
Pomerance had previously represented Children's Hospital in a dispute with the hospital's insurance company, a case which resulted in a multi-million dollar arbitration award in favor of the hospital. As a result of that experience and establishing a relationship with several of the hospital's administrators, Pomerance became convinced that he could make a meaningful difference by giving his time to help the hospital on a long term basis.
"We are very pleased to have Drew on our Board," says Dr. Brent Polk, Director of the Saban Research Institute. "We are excited to have someone work with us who has already demonstrated such a commitment to CHLA."
Thomas C. Armitage, Senior Vice President and General Counsel of Children's Hospital Los Angeles comments on Pomerance's performance. View letter…
Named Class Actions Lawyer of the Year by Finance Monthly magazine.
Litigation Counsel of America Fellow, offered as a result of Pomerance's professional excellence, integrity, and commitment to diversity.
Pomerance was selected as one of "Southern California's Top Rated Lawyers" for 2013, produced by American Lawyer Media.
Named "Workers' Comp Executive's Most Influential People in California Workers' Compensation"
Elected member of the American Board of Trial Advocates (ABOTA), a national organization recognizing only the most experienced and successful trial lawyers.
Consistently named a "Southern California Super Lawyer" in Los Angeles Magazine and Super Lawyers publications. This honor is given to the top 5% of attorneys in Southern California.
Named one of the "Top 25 Lawyers in the San Fernando Valley" by the San Fernando Valley Business Journal.
Received a "5 out of 5" AV® Preeminent™ overall peer rating by Martindale Hubbell.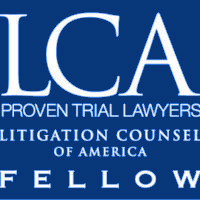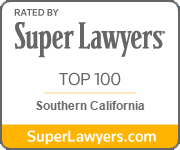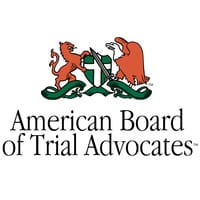 Education
Hastings College of the Law, J.D., 1981
University of California at Berkeley, B.A., 1978
Bar & Court Admissions
California
U.S. Supreme Court
U.S. District Court, Central and Northern Districts of California
U.S. Court of Appeals, Fourth, Fifth and Ninth Circuits
Legal Associations
American Bar Association
American Board of Trial Advocates
American Trial Lawyers Association
Consumer Attorneys of Los Angeles
Los Angeles County Bar Association