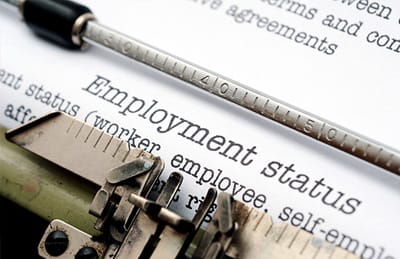 RPNA attorneys provide employers with an absolute focus on the protection of business interests.  Developing clearly written and easily understood labor and employment policies and procedures geared toward mitigating potential problems is not only a prudent choice, but also a compulsory one in today's business environment. Well written personnel policies, handbooks and employee manuals are the first step in preventing problems before they occur.
RPNA attorneys regularly devise, review, draft and update employee materials.  A sampling of employment information we have created includes:
Meal and rest break policies—wage and hour law
Arbitration agreements
Employment applications and agreements
Standards of conduct
Compensation, payroll, benefits, at-will statements and leaves of absence
Vacation, sick leave and PTO policies
Performance reviews and procedures
Grievances and disciplinary procedures
Non-discrimination and harassment
Workplace security and violence
Drug and alcohol policies and procedures
Proprietary information
Privacy and the use/misuse of computers/electronics
Because people make up an organization, RRNA attorneys offer seminars for managers, supervisors and human resource staff on the host of issues with which they are faced daily. Because the law continually evolves, RPNA monitors and updates clients on new developments to ensure that documentation processes, handbooks and manuals stay current and therefore viable as a measure of prevention and protection.