RPNA's Nick Roxborough commented about his current case against Applied Underwriters in a Workers' Comp Executive article that discusses the growing number of disputes involving Applied Underwriters' EquityComp program since the California Department of Insurance (CDI) handed down its precedential decision several years ago in the Shasta Linen case.
Roxborough, who is representing Platinum Security in one such dispute, said he is seeking an order finding the reinsurance participation agreement (RPA) that sets the terms of the EquityComp program to be void and unenforceable in its entirety. In addition to a cease and desist order, he also plans to seek additional remedies in the courts. Others too are seeking relief from Applied's continued efforts to pursue enforcement of its illegal and void RPA through litigation and arbitration.
One such case is Nielsen Contracting v. Applied Underwriters, where the main issue was the arbitration and delegation clauses in the RPA. A California Court of Appeal ruled that the arbitration provision and the delegation clause in Applied's RPA were illegal and unenforceable, essentially reaching the same conclusion as the CDI did in its 2016 Shasta Linen decision.
Commenting on this decision in another Workers' Comp Executive article, Roxborough said, "The decision further confirms the careful reasoning by Judge Kristin L. Rossi at the California Department of Insurance in Shasta Linen. It is an exceptionally well written and thoughtful opinion that will benefit all current and former Applied policyholders."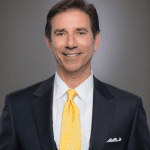 According to the article, this published opinion makes it clear to policyholders that they can proceed to court with their complaints, rather than be forced into or to fight their way out of arbitration.
Roxborough has a history fighting Applied Underwriters. It was his case (Luxor Cabs v. Applied Underwriters Captive Risk Assurance Company) and the precedential decision in Shasta Linen Supply, Inc. v. Applied Underwriters, Inc., that prompted the CDI to hold Applied Underwriters accountable for its unlawful practices and comply with well recognized state filing requirements.
For more information about Applied Underwriters' EquityComp program or other complex workers' compensation issues, please contact Nick Roxborough at (818) 992-9999.