RPNA Partner Nick Roxborough is teaming up with several other dynamic speakers to share his expertise on the hot topic of workers'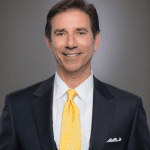 compensation issues at the CWC Risk Conference on September 8, 2017. With breaking news involving recent indictments and precedential bad faith claims mishandling decisions, the expert panel will discuss the ripple effect of fraudulent activities that have had and will likely continue to have on California's workers' compensation system.
The panel will look at all levels within the system including billing, capping, and other potentially fraudulent practices, examining the most recent cases in this area, the consequences to injured workers, the responsibility of employers and payers, as well as potential MPN responsibilities and exposure to defense counsel.
Mr. Roxborough is a regular speaker at the CWC Risk Conference, which is the premier conference and expo that attracts more than 1,700 risk management professionals each year. The 7th annual event will include more than 40 breakout sessions covering a variety of risk management topics such as safety, insurance and workers' compensation. For more information about the conference and to register, visit http://www.cwcriskconference.org. To learn more about Mr. Roxborough's practice, click here.
CWC Risk Conference
Monarch Beach Resort (Formerly St. Regis) 
Dana Point, CA
September 8, 2017
11:00 am – 12:00 pm
New Trends in California Workers' Compensation Fraud
Moderator: Ronnie Caplane, Vice President / Claims Legal, Zenith Insurance Company
Panelists:
•  Nicholas Roxborough, Partner, Roxborough, Pomerance, Nye & Adreani, LLP
•  Trish Poe, Partner, Marriott Claims Services
•  John Floyd, Partner, Floyd Skeren & Kelly, LLP