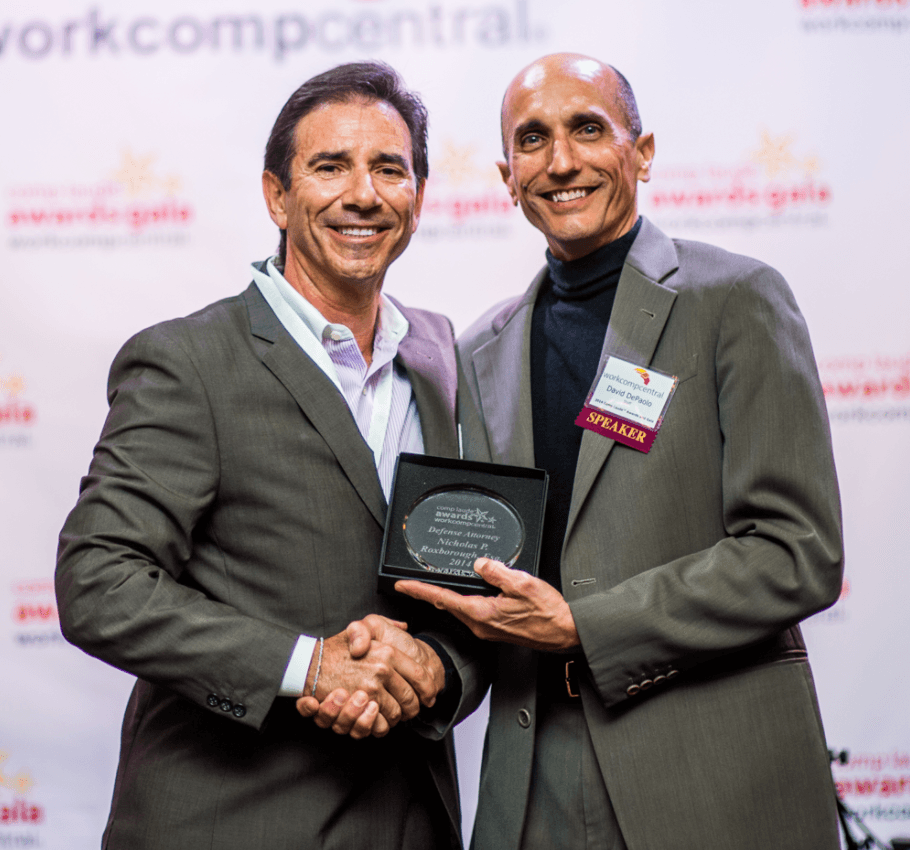 LOS ANGELES, CA, December 6, 2014—RPNA partner Nick Roxborough was named Defense Attorney of the Year by WorkCompCentral. Close to 300 people attended the 2014 Comp Laude™ Gala on December 6, where he was recognized for his outstanding years of service, integrity, superior understanding of the workers' comp system, and leadership in achieving results towards improving the workers' comp industry in California. Roxborough was selected among the top defense attorneys in California; more than 90 nominees and 5 finalists were considered in his category.
"I am honored by this recognition from WorkCompCentral and humbled to be selected among so many deserving attorneys in California," says Roxborough who was interviewed at the event about his award and plans for 2015. Roxborough shared his perspective on the workers' comp market and says he looks forward to positive changes for California employers next year.
About The Comp Laude™ Awards
Workers' compensation is a complex system made up of many parts. It requires a great deal of perseverance and a high standard of ethics to build a successful reputation in the business. The Comp Laude™ Awards recognize integrity and excellence in the workers' compensation industry. The Comp Laude™ Awards are given by WorkCompCentral and presented at the annual Comp Laude™ Gala each year in December.