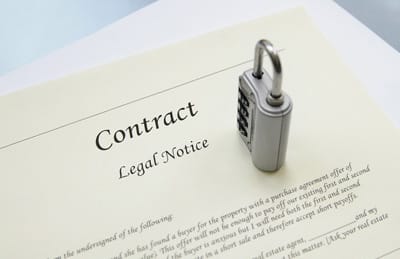 When a business partnership unravels, RPNA attorneys are called to resolve the situation. Most individuals enter into a business with good intentions. As time goes on, a partnership can fray. One owner wants the business to expand while another desires it to remain as it is. In today's world of conflict between owners and investors, management and shareholders, disputes can result in friction that can lead to high ticket litigation with no clear winner.
Strife from within an organization can be more dangerous than any external threat. Partnership disputes are quite often very personal because they occur between parties who were once confidantes or even friends. The need for even handed negotiation in the face of often intense emotion is critical.
The manner in which partnership disputes are dealt with can make the difference between financial loss and a desired outcome. To alleviate the potential for conflict, RPNA attorneys work with clients to avoid dissonance and resolve discordance before it becomes unmanageable. However, in the event dissolution becomes the only option, the firm advises clients on meaningful solutions to maximize recovery.
Should litigation ensue, our lawyers vigorously champion our client's position. Our attorneys advise on what our client can expect by assessing the potential outcomes of a legal action— and risk analysis, time frames and expense will all play a role in determining the best course of action. RPNA attorneys have resolved, settled and litigated a variety of matters pertaining to partnership disputes and dissolutions, including:
Breach of fiduciary duty
Fraud and mismanagement of the company funds
Dissolution actions
Although RPNA litigators are known for their compelling advocacy skills, the optimal way to avoid litigation is to build a company on a solid foundation. The firm's Business Transactions lawyers advise clients on proper entity formation, contract negotiation and all related legal documentation. With experienced legal representation up front, mitigating problems before they can occur and evolve into costly litigation is always preferred.