California business owners who read this blog are hopefully aware of the myriad laws governing the employer-employee relationship. These laws can also apply to soon-to-be former employees. As an disgruntled ex-employee can spell trouble for your business, read on to learn more about what you need to keep in mind when firing an employee in California.
Before terminating an employee in California, an employer really must create documentation that highlights the reasoning for and circumstances surrounding the termination. This serves two purposes. First, it sets forth the facts and circumstances of the termination, and removes uncertainty and ambiguity over the reasons for letting the employee go.  Second, it may help the employer defend against potential legal claims that may be later brought by the terminated employee.
It is also important to note that both federal and state laws require employers to provide employees with certain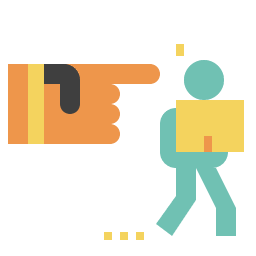 documents upon their termination.  This list includes, but is not limited to:
·      Notice to Employee as to Change in Relationship (required under California Unemployment Insurance Code 1089)
·      For Your Benefit, California's Program for the Unemployed (published by the EDD)
·      COBRA and Cal-COBRA notices (can be obtained from health insurance provider)
·      Health Insurance Premium (HIPP) Notice (for employers with 20 or more employees, the Department of Health Care Services requires this form)
Additionally, final wages must be paid at the time of termination, and must include all accrued but unused sick pay and vacation pay, assumed such are provided as benefits.
For more information on employee termination best practice, contact employment attorney Drew E. Pomerance today.