The Court's answer remains unclear and the potential impact to California Employers can be enormous.
As you are certainly aware by now, last Spring the California Supreme Court issued its decision in Dynamex Operations West, Inc. v. Superior Court, which community leaders view as a sea change for California business. No one who does business with independent contractors can afford to ignore this case and its immediate effects. We previously reported on the case here.
To summarize, the court replaced the long-standing multi-factor test for determining if a worker is an employee or an independent contractor with a new 3-part test. Under the test, a worker will be deemed an employee unless all three of the following are true:
That the worker is free from the control and direction of the hirer in connection with the performance of the work, both under the contract and in fact;
The worker performs work that is outside the usual course of the hiring company's business; and
The worker is customarily engaged in an independently established trade or business.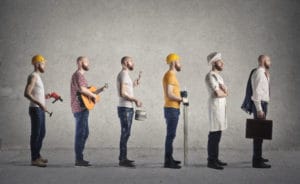 Since its decision, the lawyers at Roxborough, Pomerance, Nye & Adreani LLP have been studying Dynamex and its ramifications on California businesses. The number one question we hear from clients is whether or not the decision affects them, and whether it is retroactive, meaning, whether the rule can be applied to a company's past operations or whether it will only be applied going forward.
If the rule is held to be retroactive, the legal exposure to many businesses could be enormous in terms of employment lawsuits for improper classification.There are also major concerns that auditors for workers' compensation carriers and the Employment Development Department (EDD) will seize on the three part test as a justification for reclassifying independent contractors as employees, thereby resulting in much higher premiums and payroll taxes.
Whether Dynamex affects your business depends on too many specifics to answer generally. Whether it is retroactive is a question currently in flux. In June of this year, the California Supreme Court declined to clarify whether it intended its decision to apply retroactively or only prospectively. However, at least one California trial court has applied the new test retroactively.
"If the rule is held to be retroactive, the legal exposure to many businesses could be enormous in terms of employment lawsuits for improper classification."
Meanwhile, the company Grub Hub is defending itself in federal court against the plaintiffs' attempts to have their case retried under the new standard. And, businesses up and down California are lobbying the legislature to take action to limit the reach of the Dynamex decision, and to pass new legislation favoring independent contractor status. But as of now, the entire employment landscape remains in flux and will be unstable for the foreseeable future.
Roxborough, Pomerance, Nye & Adreani continues to monitor these developments very closely. Every day employment lawyers around the state are filing new lawsuits on behalf of workers who were clearly independent contractors pre- Dynamex, but now, they argue, are actually employees entitled to workers compensation benefits, minimum wage and overtime, meal and rest breaks, and the entire plethora of employee rights under California law. You can't control what the courts or the legislature will do, but you can protect yourself from lawsuits going forward.
If any of your workforce is designated "independent contractor," we can help you determine what impact the Dynamex case may have on your business. And help you decide how to minimize or eliminate your exposure and risk of a lawsuit or regulatory action.
About the Author: Joseph Gjonola is a partner at Roxborough, Pomerance, Nye & Adreani LLP (RPNA). He practices in the areas of general business litigation, complex commercial litigation and intellectual property. He also specializes in writs and appeals. His record reflects versatility in legal substance and procedure, from advocating for individuals in mediation to confronting large corporations in federal courts.
He is pleased to answer any questions you may have regarding the Dynamex decision, as well as other employment law and workers' compensation issues. You may reach Joseph at (818) 992-9999 or via email.