California employment laws are among the toughest in the nation and the number of lawsuits filed by disgruntled employees among the highest as well. It is also probably not surprising that legal claims surrounding pay seem to come up most often.
One common area of uncertainty involves timekeeping. Specifically, is a California employer allowed to utilize a timekeeping system that automatically rounds employee time punches to the nearest quarter hour (up or down)? According to the California Court of Appeals, the answer is yes — depending.
Under federal law (29 C.F.R. § 785.48), employers may generally round employee hours to the nearest five minutes, or to the nearest one-tenth or one-quarter of an hour, so long as the rounding policy will not eventually result in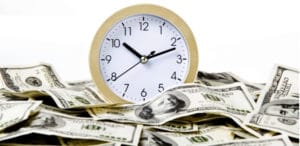 undercompensating the employees for all time worked.
The California Court of Appeals applied this federal law in the 2012 case: See's Candy, Inc. v. Superior Court, finding that a policy that rounded employees' time to the nearest one-tenth of an hour was lawful under California law. The court held that such a policy does not systematically undercompensate employees where it is "neutral, both facially and as applied," because "its net effect is to permit employers to efficiently calculate hours worked without imposing any burden on employees."
Recently, the California Court of Appeals reaffirmed its stance on the policy in the class action case AHMC Healthcare Inc. v. Superior Court, adding that a time-rounding policy is neutral in practice where the system is fair and impartial and does not continually undercompensate employees.
If your business uses a rounding policy for timekeeping purposes, it is important to pay attention to the policy along with policy its net effect on wages paid over time.
For more information on timekeeping best practices, contact Drew E. Pomerance.