Worker's compensation insurance is a legal necessity for most employers in California. The purpose of worker's comp insurance is to provide a safety net for workers if they are injured on the job. There is no cost to workers to file a claim and the insurance must be provided and paid for by the employer.
Insurance Companies Are Looking to Make a Profit
Insurance companies are just like any other business in that at the end of the day, they're looking to make a profit. And unfortunately, sometimes insurance companies providing worker's comp will do things that they shouldn't do so that they make more money. This is known as acting in bad faith.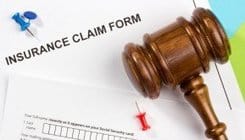 When worker's compensation insurance companies receive a claim, they are required by law to handle and adjust the claim in a way that is fair to all parties. After all, employers pay substantial amounts of premium to have their insurance policy in place to cover the claims that are made, and the carrier owes duties of good faith and fair dealing in exchange.  A common example of bad faith in worker's compensation is when the insurance company fails to investigate and makes it a habit of overpaying claims without any reasonable basis.  They may also pay fraudulent claims without adequate investigation.
Were You a Victim of Bad Faith in California?
If you are an employer who believes your workers' compensation carrier is not acting in good faith in the handling or the payment of your workers' compensation claims, you should speak with an attorney who understands workers compensation bad faith.
For more information on insurance bad faith disputes, contact experienced attorney Drew E. Pomerance today.