On October 14, 2016, seasoned business litigator Drew E. Pomerance will be speaking at the Valley Industrial and Commerce Association (VICA) Business Forecast Conference at the Hilton Hotel, Universal City, California.
Mr. Pomerance will join a small panel of experts to discuss how businesses can deal with and protect themselves from wage and hour and employment related lawsuits. Mr. Pomerance will speak from the standpoint of representing businesses.
The panel, entitled 'Point Deduction for Lawsuits', will focus on how businesses can successfully navigate an increasing barrage of ADA, employment and wage and hour lawsuits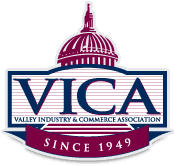 .
This is the 28th VICA Annual Business Forecast Conference. Join business leaders for an economic forecast breakfast, panels on various issues affecting business, and exhibit booths.
For more information on the conference, including how to register, please click here.