Throughout 2015, the legislature passed a number of laws that have now taken effect in the new year, and which will affect the employer-employee relationship. Below is a brief summary of some of the more important laws, and how they may impact you as an employer.
The Fair Pay Act, SB 358, amended Labor Code section 1197.5 to broaden prohibitions against gender pay disparities. This has multiple repercussions on an employer. First, the act no longer requires that employees must work at the same establishment to have standing to seek equal pay as another employee.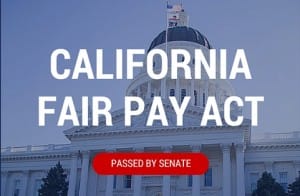 Rather, he or she needs to show only that he/she is not being paid at the same rate as someone of a different gender for "substantially similar work." "Substantially similar work" is defined as a combination of skill, effort, and responsibility performed under similar working conditions. The employer can overcome such an allegation by an affirmative showing that the disparity in pay is a result of some other acceptable basis, such as the employee's seniority, merit and quality of work, or education and experience. Second, an employer cannot prevent its employees from discussing their wages, cannot prevent one employee from assisting another in asserting their rights to fair pay, and cannot retaliate against an employee who pursues such rights. Third, employers must now keep their employees' terms and conditions of employment records for three years, as opposed to two.
AB 1509 has extended protections against employer retaliation by prohibiting any retaliation against a family member of an employee who engages in protected activities such as an employee who acts as a whistleblower.
SB 600 has expanded protected categories under the Unruh Civil Rights Act to include protection against discrimination on the basis of 1) employee's citizenship, 2) employee having a different primary language, or 3) the employee's immigration status.
SB 579 has expanded the definition of school activ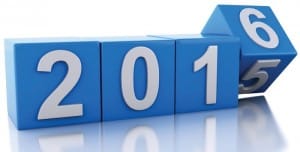 ity leave for employees. This includes time off by an employee-parent to address child care and school emergencies, and allow the employee-parent time to enroll a child in school or child care.
The definition of "parent" is also expanded to include a guardian, stepparent, foster parent, or grandparent. The employee "parent" may use sick leave for these tasks and the law prohibits retaliation for taking sick time off therefore.
SB 588 is a controversial bill that introduces a number of changes to how wage and hour laws will be enforced. First, it expands the labor commissioner's authority to enforce judgments against employers for an employee's unpaid wages, including issuing liens on the employer's property.
Second, it also can provide for personal liability against an owner, director, officer or managing agent of a corporation that owes wages to an aggrieved employee. Although the provision has not yet been tested in the courts, it is sure to generate much discussion and litigation over the nature and extent of an individual's personal liability for debts owed by the company.
AB 1513 creates a new labor code section (226.2) which sets requirements to pay employees a separate hourly wage for "non-productive" time worked by piece-rate employees. For example, breaks must be paid at an hourly rate, no less than the greater of the employee's hourly wage for all time worked or the applicable minimum wage.
These are just some of the more important employment related laws that went onto effect on January 1st. As cases come down which interpret these new laws, we will provide updates.
In the meantime, we will be happy to discuss and answer any questions you may have about how these laws may affect you.