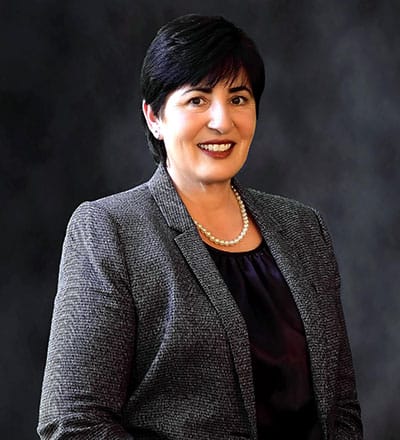 Marina N. Vitek
Partner
5900 Canoga Avenue, Suite 450 Woodland Hills, CA 91367
Ph: (818) 992-9999 | Fax: (818) 992-9991
Marina Vitek practices in the areas of complex and class action litigation as well as general civil litigation.  She specializes in the areas of employer liability (including, wage and hour, FEHA, Labor Commissioner, and DLSE claims), civil appeals, administrative actions and appeals, and employer workers' compensation insurance coverage issues.  Her practice includes litigation and appeals in both state and federal courts.
In the past, Ms. Vitek has represented numerous employee plaintiff classes but has come to focus her practice in representing employers in individual and class actions involving wage and hour claims. Her experience on both sides of litigation provides unique benefits to her clients. Her employer clients come from many different industries including staffing companies, construction, cable installation, restoration services, manufacturing, agricultural labor services, and other businesses. Ms. Vitek has defended employers against employee claims of wrongful termination, employment discrimination, and retaliation. She has also defended employers against workers' compensation insurance carrier claims in disputes concerning employee classification and insurance premiums. Ms. Vitek also counsels clients regarding business practices as they relate to employees and compliance with California labor laws.
Ms. Vitek has been a practicing attorney for more than 20 years and her experience in the legal field extends an additional 15 years.  During her more than 35 years in the legal profession, Ms. Vitek has had a wide variety of litigation experiences and clients giving her an insight and versatility that few attorneys possess.
Obtained pre-certification modification of class definition to exclude 95% of putative class members based on arbitration agreements.

Obtained dismissal of action under the Labor Code Private Attorney Generals Act on motion for judgment on the pleadings.

Eliminated claims of one-third of putative class of employees suing their employer for wage and hour violations based upon successful motion to adjudicate the affirmative defense of an arbitration agreement.

Member of the legal team that obtained summary judgment in a landmark wage and hour class action resulting in a $90 million verdict against a major national security company.  Judgment was affirmed on appeal by the California Supreme Court.

Defended multiple employer defendants in complex litigation by California Self-Insurers' Security Fund seeking reimbursement from customers of defaulted self-insured staffing company.  Eliminated three of four causes of action through demurrer and summary adjudication.
Obtained favorable settlements on behalf of numerous employers in wage and hour class actions and individual actions alleging wrongful termination and discrimination.

Obtained a class action settlement in excess of $1 million on behalf of a class of 126 members arising out of the purchase of "reacquired" vehicles for which the dealer and manufacturer did not disclose the repair history or circumstances of the vehicles' reacquisition from their original purchasers. Each class member received in excess of $7,700.

Successfully represented a garment manufacturer in an action against its commercial factor based upon mishandling of the factoring accounts.

In numerous class actions, has successfully defeated choice of venue and/or arbitration provisions.
Served as a volunteer Public Counsel Defense attorney.
Served as a volunteer for the Domestic Violence Project, Los Angeles Superior Court, Central District.
Education
University of LaVerne at San Fernando, J.D., 1995
Occidental College, B.A., Biology, 1981
Bar & Court Admissions
California, 1996
United States District Court, Central District of California
United States District Court, Eastern District of California
United States District Court, Southern District of California
United States Court of Appeal, Ninth Circuit
Associations
Los Angeles County Bar Association
San Fernando Valley Bar Association
Santa Clarita Valley Bar Association
Augustus v. ABM Security Services, Inc., (2016) 5 Cal. 5th 257