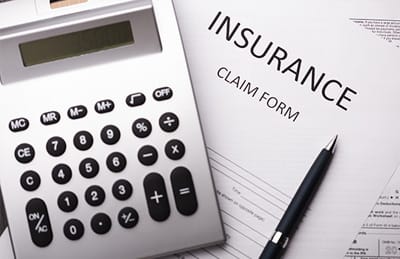 RPNA provides self-insured employers and self-insured groups (SIG's) with strategic, tactical and legal expertise. Self-insurance is an alternative risk financing method that can offer an attractive means to cover losses for large, well capitalized companies in California. Self-insurance can make sense to corporate clients when alternative insurance methods are too expensive or when the insurance pricing market is too variable to predict. Self-insurance alone, however, as a means of total protection for a business is rare, and often, organizations utilize a combination of both commercially purchased insurance and self-insurance in order to fully meet their coverage needs. RPNA's unique knowledge and expertise concerning the key regulations and statutes such as, Senate Bill 683, is critical in this constantly evolving, developing and growing area of self-insurance.
RPNA represents self-insured businesses in all aspects of advice, oversight and strategic planning, as well as in building and maintaining relationships with the governmental oversight agencies involved in the self-insurance product. These organizations include the Department of Industrial Relations (DIR), the Office of Self Insurance Plans (OSIP), The California Self Insurers' Security Fund (SISF), and other related governmental entities.
RPNA strives to transform every self-insurance problem into a potential opportunity to create and maintain the self-insurance product.  Our attorneys represent self-insureds in dispute resolution, appeals, coverage, including excess and primary insurance disputes, and regulatory issues. We have worked with clients on the variety of challenges, including:
Proper handling of workers' compensation claims
Excess workers' compensation insurance disputes
Statutory self-insurance regulatory compliance
Demands for increases in security deposits
Appeals, emergency writs and general litigation
RPNA is a trusted advisor to businesses dealing with the substantial self-insurance challenges.  Our statewide presence, including in Sacramento, has allowed us to provide critical and successful advocacy before the DIR, OSIP and SISF.
For self-insured businesses, the selection of legal counsel matters, particularly in this very unique, complex and specialized industry and area of practice. We have the knowledge and experience to offer our clients not only a complete understanding of the challenges they face in this boutique area of insurance, but we also have a track record of obtaining positive outcomes through effective negotiation, advocacy, settlement, litigation and/or the appeals process.
Representative Self-Insured Clients:
Supervalu (and its related companies)
New Albertsons, Inc.
Bristol Farms
Tube City
Blue Lake Rancheria
Healthcare Industry Self-Insurance Program of California (HISIP)
Kimco Staffing Services, Inc.