RPNA is known for helping businesses as policyholders, take control of their insurance program coverage rights.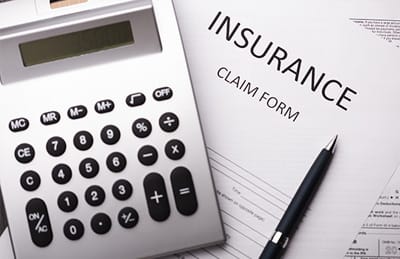 The firm represents business interests pertaining to the complete array of insurance coverage related disputes, and our attorneys have recovered millions of dollars of unpaid claims and damages on behalf of our clients.
RPNA's senior litigators are creative advocates who defend clients against unfounded claims and hold insurance companies accountable on their promises and commitments.  We provide creative, outstanding, prompt and practical legal solutions on a wide spectrum of issues facing businesses, including:
Insurance coverage and bad faith
Workers' compensation policyholder disputes and bad faith
Self-Insured Employers and Self-Insured Groups (SIG's)
Insurance regulatory compliance
RPNA attorneys are more than just world class litigators and trial attorneys, but also trusted business advisors that help maximize insurance benefits. The firm's clients rely on RPNA in times of great potential loss and catastrophe. Clients and claims come in all forms, which demand that our attorneys' approach to problem solving is as unique and varied as our clients themselves.  Whether aggressive trial advocacy or discrete negotiation is needed, we accommodate our clients' legal and financial objectives at all times—as maximizing recovery is often the critical factor in preserving commercial interests.
RPNA attorneys are recognized leaders in both the practice of insurance law and within the broader insurance and self-insurance community.  Nicholas Roxborough and Drew Pomerance are identified as two of the top 50 "Most Influential People in California Workers Compensation" by Workers' Comp Executive.  RPNA's statewide presence, including in Sacramento, allows the firm's attorneys to maintain critical and personal relationships with major leaders and professionals at the:
Department of Insurance (DOI)
Workers' Compensation Insurance Rating Bureau (WCIRB)
Department of Industrial Relations (DIR)
Office of Self Insurance Plans (OSIP)
California Self Insurers' Security Fund (SISF)
Other governmental agencies
Our name partners are active in insurance industry policy issues, and when necessary, are able to directly access the difference makers at these key regulatory offices.  Indeed, RPNA has an almost 30 year history of providing legal counsel that has altered the insurance industry landscape in California.
In addition to maintaining an impressive record of over 10 insurance related winning published decisions pertaining to just policyholder rights, the firm works closely with clients to avoid or minimize possible problems.  Our attorneys are called upon not only to assist with the negotiation of policy coverage, but also to audit a client's entire workers compensation program, including premium, rate, dividend, collateral and classification disputes.  Our lawyers also assist clients to analyze the insurance implications pertaining to the host of commercial transactions that make up day-to-day business operations.