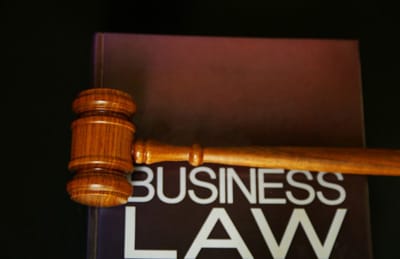 When the stakes are at their highest, California businesses turn to RPNA. Despite a company's best efforts to avoid litigation, sometimes there is no alternative. At RPNA, our attorneys have the tools and experience required to guide clients through the often difficult maze of dispute resolution options, traditional litigation, trial and the appellate process. Whether our client needs to file a lawsuit or to defend their position in a complex suit brought by another party, our attorneys pursue solutions with a zealous, ethical and pragmatic approach to problem solving. When skilled representation in the courtroom is needed, RPNA provides it. If immediate resolution is desired, our attorneys find it.
Our rule is simple: no one will be better prepared than our lawyers. RPNA is known for providing clear, persuasive arguments that advocate our clients' position and goals. Because not all cases should go to trial, where appropriate we advise clients to consider alternatives to traditional litigation such as mediation, arbitration and settlement. At the inception of a case, our attorneys carefully listen, analyze the case and map out a game plan tailored not only to the client's desired outcome, but also with thought pertaining to creative, cost effective and case efficient considerations.
Once a course of action is decided, RPNA attorneys aggressively and professionally represent the firm's client, keeping them fully informed of all developments. Our business litigation experience spans the spectrum of commercial disputes and substantive law matters, including:
Class actions
Insurance litigation
Labor and employment litigation
Misappropriation of trade secrets
Business & Professions Code Sec. 17200/unfair competition
Shareholder and corporate litigation
Real estate litigation
Partnership dissolutions and disputes
Privacy litigation and trade libel
Administrative law and municipality litigation
Trial and appellate practice
Alternative dispute resolution
When the result matters, RPNA attorneys are at the forefront of innovation. The firm resolves complicated, "bet the company" litigation. Whether the dispute hits the headlines or is discretely settled outside of the courtroom, our litigators have proven to be a tenacious force by obtaining success at the pleading, summary judgment, trial or appellate stages of a case.
We regularly handle complex disputes with tremendous success. As experienced trial attorneys, the firm offers true depth and dimensional expertise in trying cases to verdict before state and federal courts, as well as in preparing appellate briefs and arguing cases to the courts of appeal and the California Supreme Court. While most attorneys never attain a single published appellate decision throughout their entire career, RPNA maintains a track record of 20 winning published decisions to date… and counting.
RPNA litigators are regular speakers and lecturers on litigation and dispute resolution topics. The firm's attorneys participate in a variety of bar and other professional associations, and Senior Partner Drew Pomerance is a member of the American Board of Trial Advocates (ABOTA), recognized as the most prestigious and well respected organization of trial attorneys in the country.