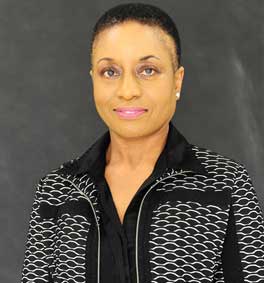 Chinye Uwechue
Senior Attorney
5900 Canoga Avenue, Suite 450 Woodland Hills, CA 91367
Ph: (818) 992-9999 | Fax: (818) 992-9991
Ms. Chinye Uwechue has represented various national US and overseas/international corporations and individuals including major insurance companies in the areas of: products liability; construction defects; property damage; premises liability (mold, fire and water damage); contract disputes and preparation; insurance litigation and coverage; environmental insurance litigation; subrogation. 
Ms. Uwechue has extensive civil litigation experience which includes trials and appeals. Ms. Uwechue is also a barrister in England & Wales and a lawyer licensed to practice in Nigeria. Before joining RPNA she worked for a large defense firm and eventually opened her own private practice which she ran for over a decade. She was also a consultant to the Los Angeles City Human Relations Commission during Mayor Riordan's leadership.
Negotiated in the US, without a lawsuit, a multi-million-dollar settlement for an overseas client.

Successfully negotiated settlements on behalf of national insurance companies which included cases involving major manufacturers of products in the USA.

Ms. Uwechue has been nominated Super Lawyer by Law & Politics.

Ms. Uwechue has been a recipient of the Wiley W. Manuel Pro Bono Services Award.
Ms. Uwechue is committed to the Los Angeles community. For example, as a consultant to the Los Angeles City Human Relations Commission, in addition to drafting contracts and preparing proposals:
She was asked to assess the state of human relations in the City of Los Angeles. To achieve this goal, she worked with various community-based stakeholders including members of the religious and business community and non-profits. She prepared a formal and extensive report of her findings for use by the City Human Relations Commission.
She was actively involved in the creation of pilot youth programs aimed at promoting civic awareness and conflict resolution skills among youths. She created a model for the analysis of raw data and information gathered from middle and high schools.
Simultaneously with her professional work, Ms. Uwechue has also handled pro bono matters in the area of guardianship of children, assisted as a temporary judge and represented the Department of Insurance in administrative hearings.
Bar & Court Admissions
California
S. District Courts
England & Wales
Nigeria
Education
London School of Economics & Political Science
Bachelors in Law (LLB Hon.)
Masters in Law (LLM) with a focus on corporate, insurance, shipping and business law.
Given her academic and professional achievements in England, the California State Bar vetted Ms. Uwechue's background and came to the conclusion that she did not need to attend any law schools in the State of California. The California Bar instructed her to take the Bar Examinations as a qualified barrister and consequently law school attendance was waived.
Associations
Life member – Honorable Society of the Middle Temple, England
London School of Economics & Political Science alumni
She has authored and published several articles and blogs including:
"Coverage ABC's" – LOS ANGELES DAILY JOURNAL – February 13, 1997
"When ls A Tenant Who Causes Fire Damage To Property A Co-Insured Under The Landlord's Policy?" – SUBROGATOR – Published by NASP (National Of Subrogation Professionals) – Fall 2009
BLOGS
"Serial Sexual Harassment Predators – In The "New Climate" Are Attorneys Who Negotiate Settlements For Them Exposed To Liability?" – August 5, 2021 (https://www.linkedin.com/pulse/serial-sexual-harassment-predators-new-climate-who-them-uwechue?trk=public_profile_article_view)
"Sexual Harassment" – A Commentary – March 7, 2018 (https://www.linkedin.com/pulse/sexual-harassment-commentary-chinye-uwechue/)
"In Hindsight – How California Courts Could Have Used Civil Code Section 1698(d) To Stem Certain Aspects Of The Housing Debacle And Curb Homelessness" – November 9, 2017 (https://www.linkedin.com/pulse/hindsight-how-california-courts-could-have-used-civil-uwechue/)
"Should You Be Allowed To Actually Make An Informed Choice Or Should Your Doctor, Pharmacist & Pharmaceutical Company Decide For You?" – June 18, 2015 (https://www.linkedin.com/pulse/should-you-allowed-actually-make-informed-choice-someone-uwechue/)
"The Risks Of Providing Pro Bono Services To "David" Against "Goliath" Should Not Be So In My Very Humble Opinion" – October 23, 2015 (https://www.linkedin.com/pulse/risks-providing-pro-bono-services-david-against-goliath-uwechue/)
 REPORTS
Researched and authored a report on race and human relations for the Los Angeles City Human Relations Commission: "The State Of Human Relations 2000 – Interim Report," August 1999
 Extensively assisted in the research and preparation of the Human Relations Commission's report: "Los Angeles at the 21st Century," January 2000
Researched and authored: "Impact Of Immigration On Los Angeles," December 2000